Grande Prairie Business Condominiums
Six business condominiums available For Sale ranging from 915 SF up to 2,557 SF. Individually priced. Located on Resources Road, the main East access road to the neighborhoods of Highland Park, Patterson Place and South Patterson Place.
This corridor is populated by schools, churches and professional and medical offices such as Railtown Animal Clinic, The Cooperators Insurance, Delacruz Law, Grassroots Realty Group and Friesen Bain Accounting.
Neighborhood retailers include Starbucks, Circle K, Great Canadian Oil Change and Subway.
Details
Price
:
Per Unit
Market
Status : Available
Available (SF) : 2557
Minimum Available (SF) : 915
Province / State : Alberta
City : Grande Prairie
Address : 8801 Resources Road
Location : Grande Prairie, Out of Town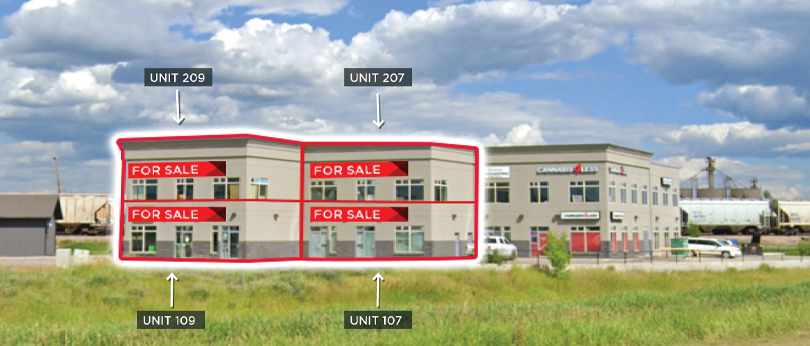 Brochure

Agents